As I scour the Interweb-- well, more like
peruse
, I guess-- I have come across a few sites and blogs that I loooove! The first is
Cupcaketree
. I love these cardboard-based cupcake displays that are lightweight, easily customizable, and easy to assemble. And best of all, they are reusable and recyclable!
This Large Square model is $43.99 and holds 150 to 300 cupcakes.
courtesy Cupcaketree.com
This is just one example of the many different customizable possibilities:
Courtesy cupcaketree.com
These are perfect for all occasions, and they come in different shapes and sizes to fit any party need!
Next is
Cupcake Swirl
. I'm sure lots of you have heard of this site, but I don't mind mentioning it here because I am in love with the merchandise on this site. Cupcake Swirl supplies individuals as well as small businesses, so they sell items in bulk (like 540-count sleeves of cupcake liners for only $25!)
Courtesy Cupcake Swirl
...or just enough (like 24-count cupcake kits for just $12.95 ).
Courtesy Cupcake Swirl
But my favorite items are the hostess aprons.
Courtesy Cupcake Swirl
Totally in love with this one!! And under $40! *hint hint to my beloved!*
My next Discovery was the
Cupcake Cuties
website. Cupcake Cuties are kits that add more dimension to frosted cupcakes. The kits are for 24 cupcakes and may included cupcake sleeves, sugar, figures, candles, toppings, a pastry bag, and instructions. Here are some examples (all courtesy of the Cupcake Cuties website):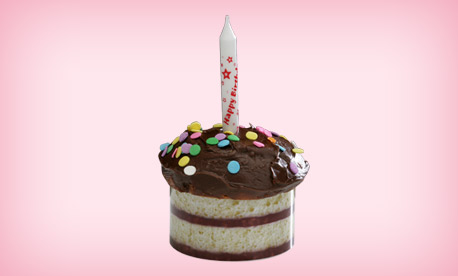 Too cute!!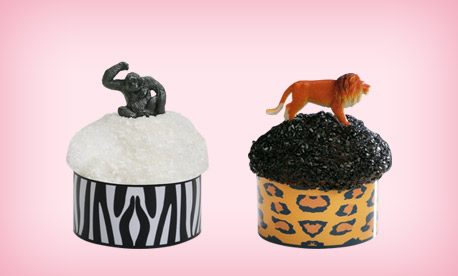 Animals and sugar included!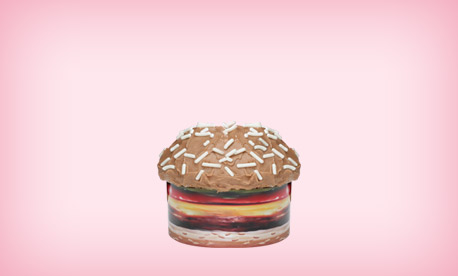 Perfect for cookouts and patriotic holidays!
The prices range from $16.95 to $23.99 depending on the amount of materials included in the kits. I will most definitely visit this site for my holiday and theme party needs!
And last but certainly not least, there's Concarta. I actually found an article on wedding cake toppers in a bridal magazine last fall, and one of Concarta's beautiful cake toppers was featured. This artist creates custom-made all-paper sculptures that can be used as a wedding cake topper or even a decoration for a tabletop. They are a-
maaaazing!
There are some basic designs on Concarta's Etsy page found
here
. There is also a
blog
, where you can find new designs as well as find information on ordering your own. Here are some examples...
Love the details!
The curls! The roses!
Cute baby!
Classic!
Depending on the details and number of figures involved, it appears the cost of these works of art range from about $200 to $250. I think it is sooo worth it. Another *hint hint* to my beloved! I would love to have this as a wedding keepsake (just imagine one of these in a little glass box!)
I had so much fun writing this post and compiling a few of my favorite cake-y things. If any of you faithful readers think I left something out, feel free to comment or email! I would love to discover more!